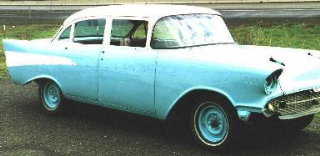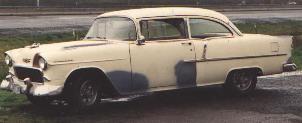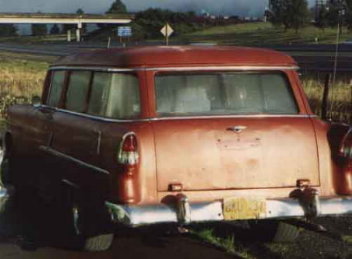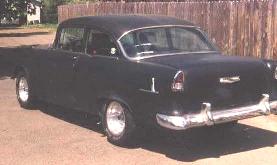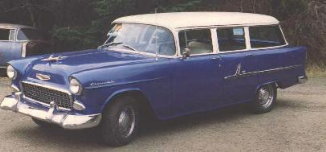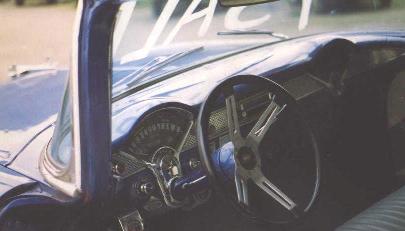 57 4-door started by a customer and finished by yours truely.The best kind of customer.

55 bel-air post,I bought from a wholeseller, had great interior,265 V-8 and nice body

55 chevy with 235 "six" with 3 spd. My kids would slide back and forth in the back seat when I turned corners, lotsa fun!

This 55 2-dr would have been a good project but I sold it before I could start on it.

A 56 Hardtop I bought and sold .It went to California.

BIG tires, BIG motor, BIG noise.

55 Hotrod, sold with body work done , customer got running and sent pic when finished.

55 4-dr wagon I fixed up for a Family Truckster. Family never got to Truckster tho, cause I sold It.