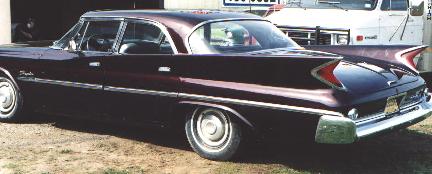 This was painted about 6 years ago.Holly who owns many cars in the Chrysler line,wanted this a newer color.Its black cherry that Chyrsler had a while back.I can't remember what the paint code or year of the color is.I have breathed too much paint fumes.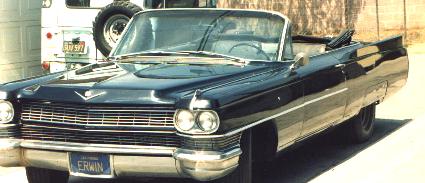 I painted this in california many years ago.I used acrylic enamel when that type of paint was good.We took the top down and took a cruise around the block..


This was my car,it had 88,000 miles on it.It was hit hard in the rear and I replaced the left quarter panel,the back panel, part of the trunk floor and the deck lid.I first painted it red but it didn't look good with the burgundy interior.I think I got around $3000.for it but I can't remember,I've sold too many cars.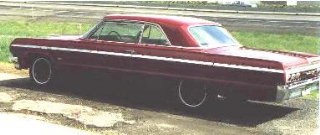 This was a trade job.I think I got a 65 nova for it.I painted it with a brand of paint I had'nt used before. The paint jobber told me to wait 3 day's to buff it out(I buff the next day)The clear was so hard it took me 2 day's to buff it out. It takes me 6hr's with paint I normally use.He was wrong and I wasn't happy.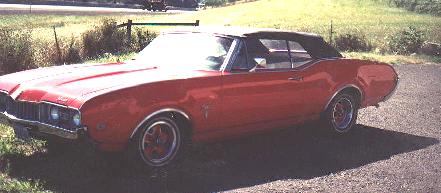 I bought this car to sell.I thought red would sell the fastest.I put a black top on it and dyed the interior black.I sold the car to one of my parts supplier.He loved it and enjoyed taking it to car shows.Recently his son totaled it out (thankfully his son is o.k.)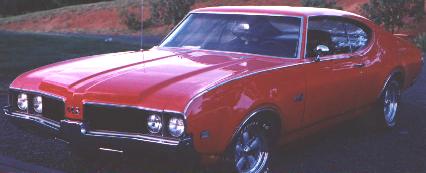 69 olds 442, painted Tourch Red, a G. M.color.  I later put black stripes on it.


I painted this for a customer who was a bit eccentric,"deviating from the recognized or usual character, practice, etc."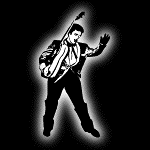 Click the KING for more 60's Pics