This 66 chevelle is my next project. I took it on trade when I sold my 67 Chevelle.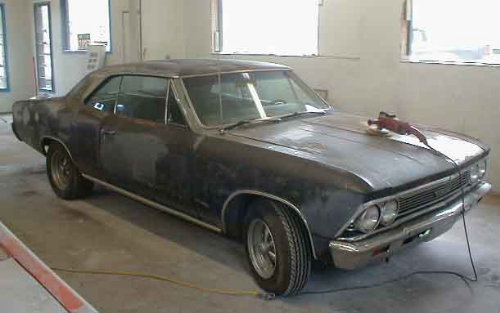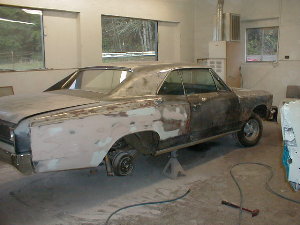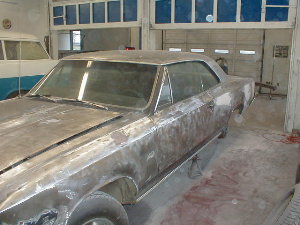 Right now we are stripping off the old paint to see what shape the body is in. There's rust in the right rear qt panel but the body seems o.k.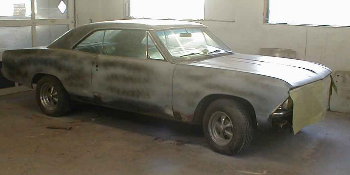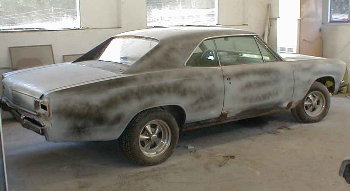 The body is in pretty good shape. The right rear qt. panel had rust behind the wheel. I cut it out and replaced it with a piece I had from another chevelle.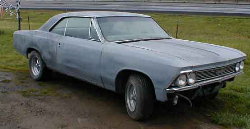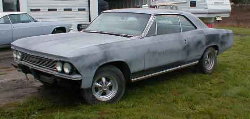 I'm moving the 66 so I can paint the door jambs.After they are painted I will do a final sand with 400 grit and the car will be ready for the paint booth!

The body work is all done here . I need to 180 the primer and I,ll find small stuff that needs to be worked. Then the car gets primered one more time.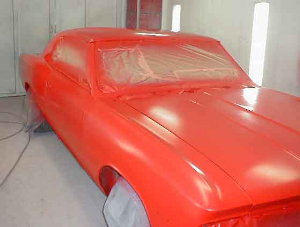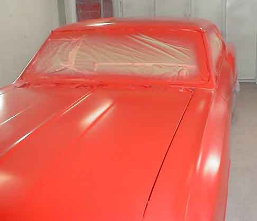 It's in the paint booth, I have the base coat on. I'll put a tinted clear on next, that will give it its gloss. Next pics will be all painted and buffed out.