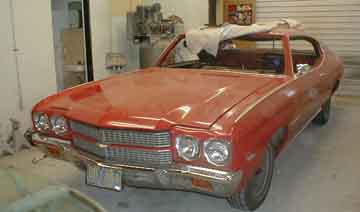 This new project I bought 9/25/01. It is in great shape, the body is nice (some rust), runs great and the chrome is in good condition.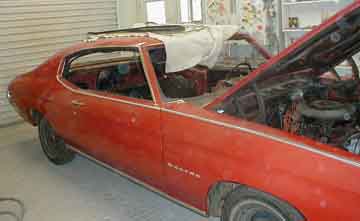 The headliner blew out on the way to the shop, but I plan on re-doing the interior.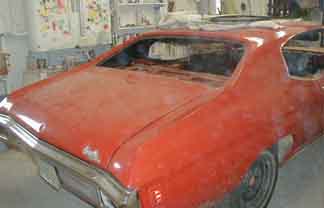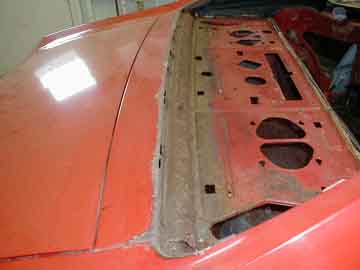 The owner started working on this (Taking out the glass) but lost interest.

Heres some typical rust for Chevelles, it also has rust in the lower quarter panels.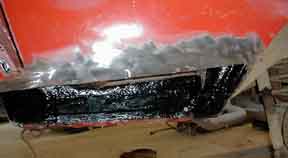 I got lucky, the inner panel was rusted too. I welded a new panel in and undercoated it.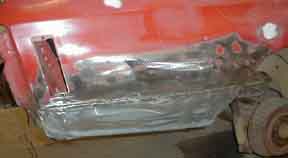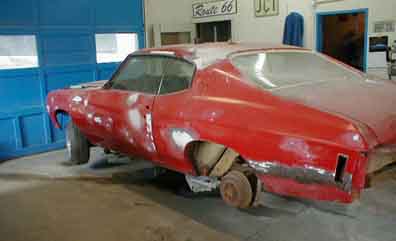 Lotsa small dings to fix, its almost ready to prime.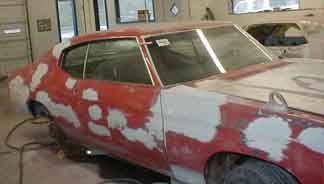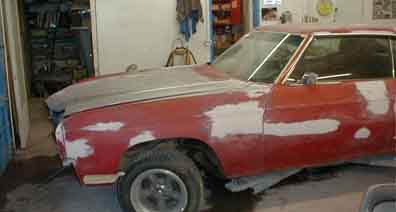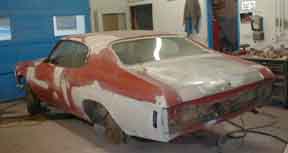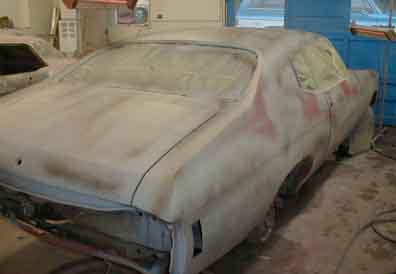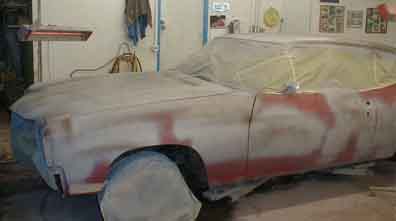 These pics show the body work primed, sanded and ready for another coat of primer. The hood ,roof and deck lid needed to be stripped.

All primed and ready for the jams to be painted.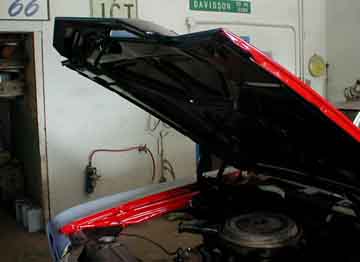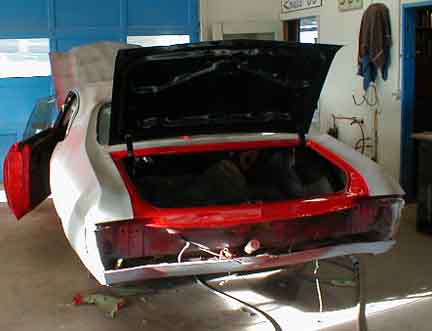 Jams are done, I'll  sand with 400 grit and paint!