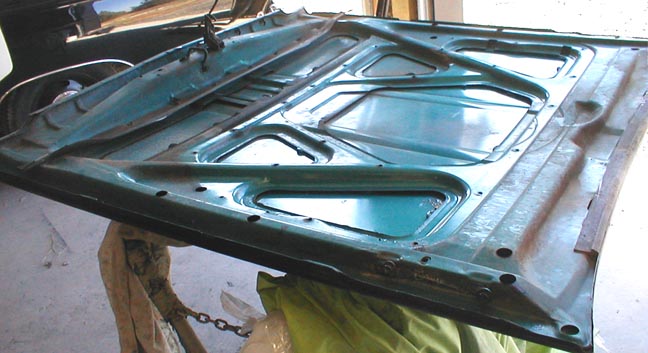 I will be installing a  hood insulation pad on my 68 Satellite. Its real easy and finishes off your under hood detail.

I took off the hood . I will paint it and it makes it a little easer.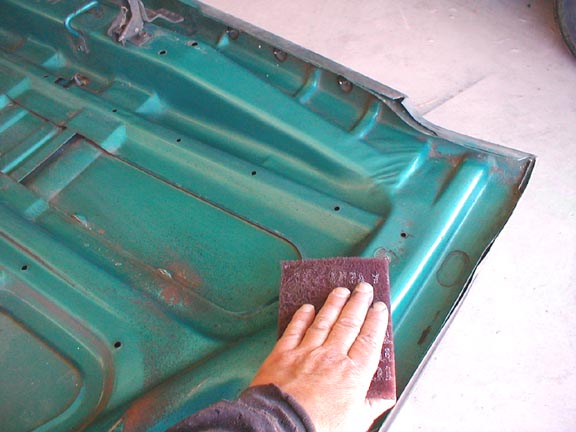 I start by cleaning all the grime with Lacquer Thinner

Paints in good shape , I just need to use a scotch pad to sand. Plus this is a quickie . I'm using satin black, I'll mix the paint thick and blast it on.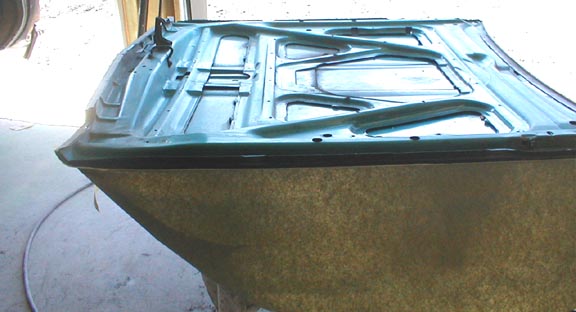 Here I've masked off the hood so I wont get overspray on the top side. Take your time here its alot easer than buffing.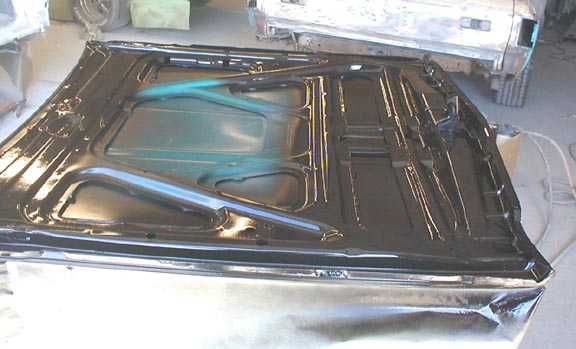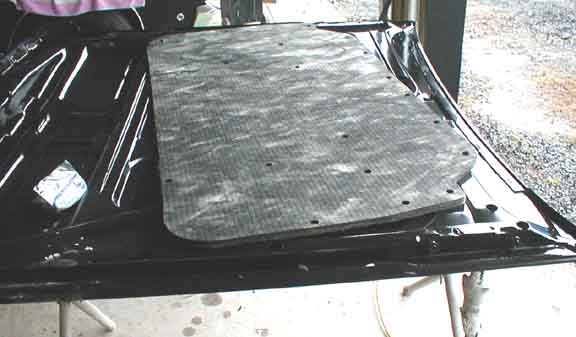 A couple of blaster coats and being cheap I've saved some paint were the pad goes on.

Aligning the pad with the holes. Some pads will be glued on.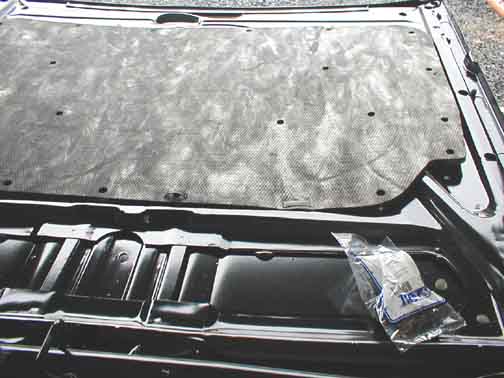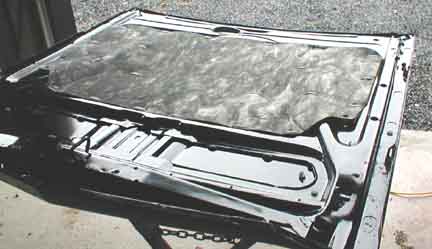 Pads all clipped down ,just need to bolt the hood back on.