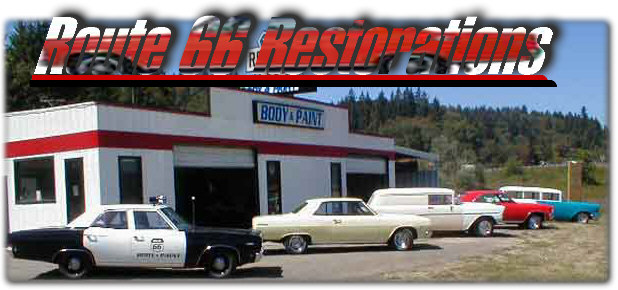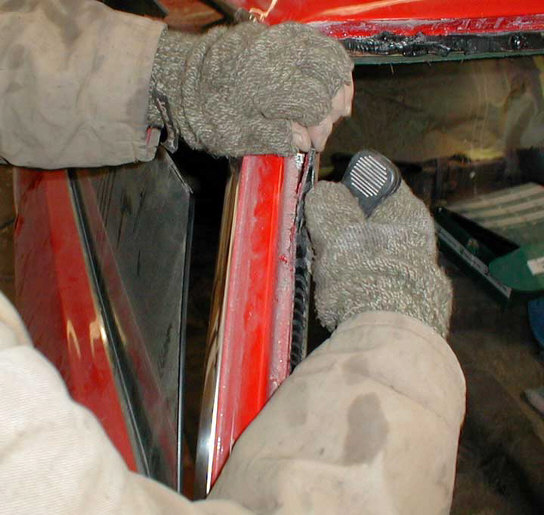 Start cleaning off the old butyl using a razor blade or putty knife, whatever works good for you.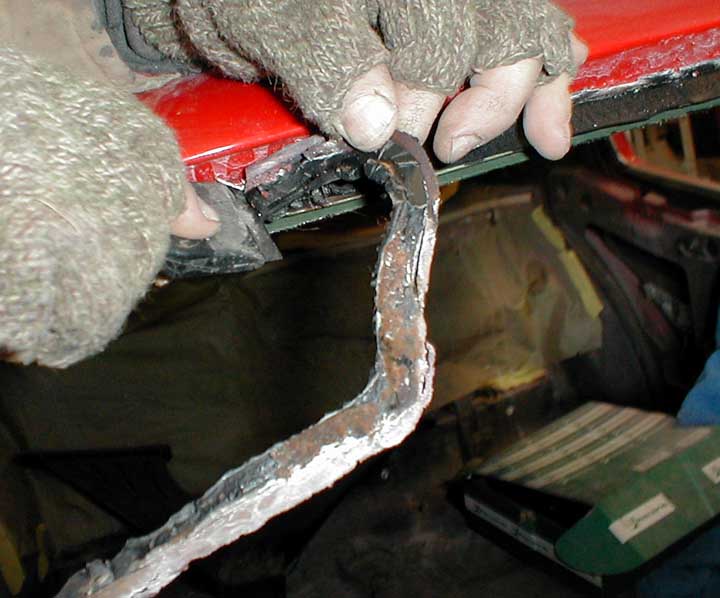 Sometimes it will go smooth and come right off. Once you get it started pull back as you cut.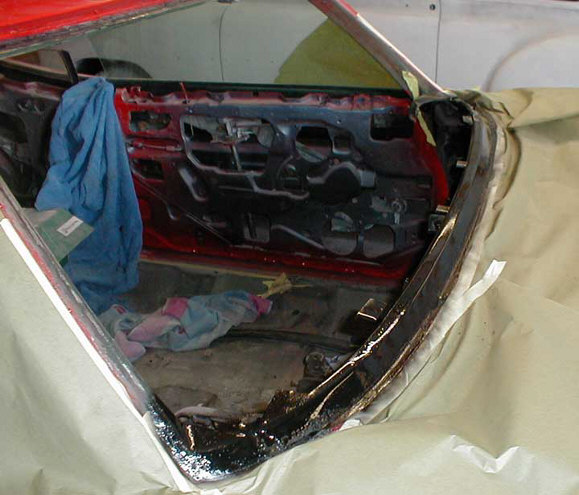 Nows a good time to paint the areas where you can't get at with the glass in.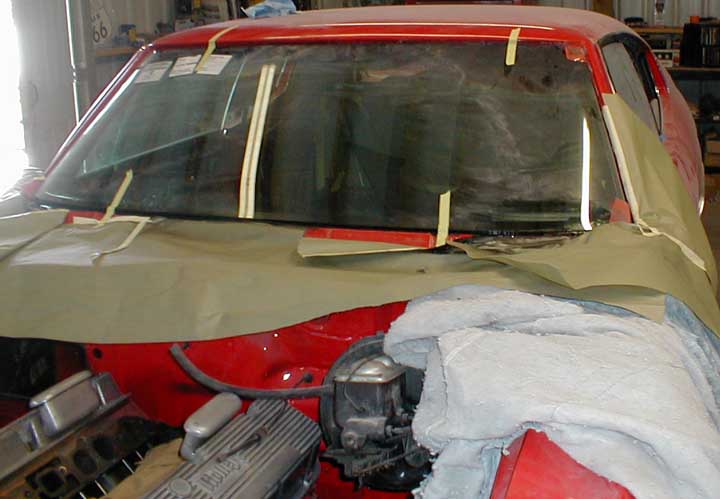 Carefully set the glass in ( make sure you use the setting blocks ) and position it so all sides are even. You might have to trim the bocks to get the right spacing. Mark the glass and car with masking tape. This will be your guide when setting the glass in its final resting place.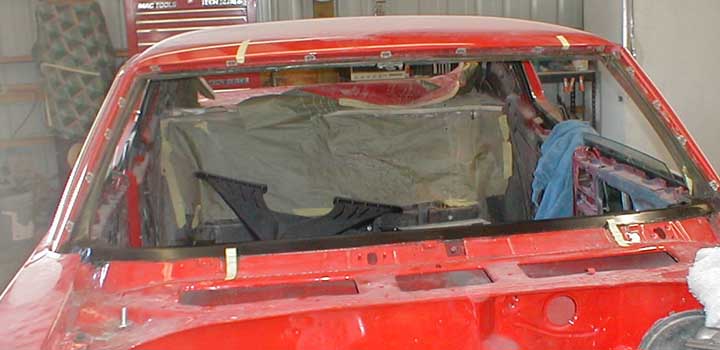 Ready to install the Clips and butyl tape.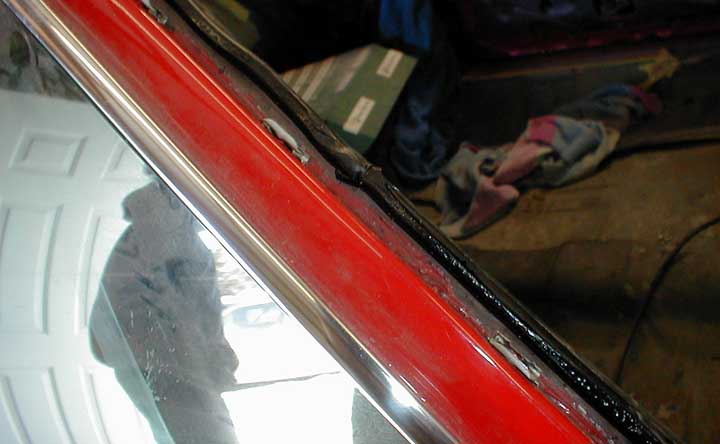 Start the tape in the middle of one pillar post and keep the tape to the edge of the pinch weld.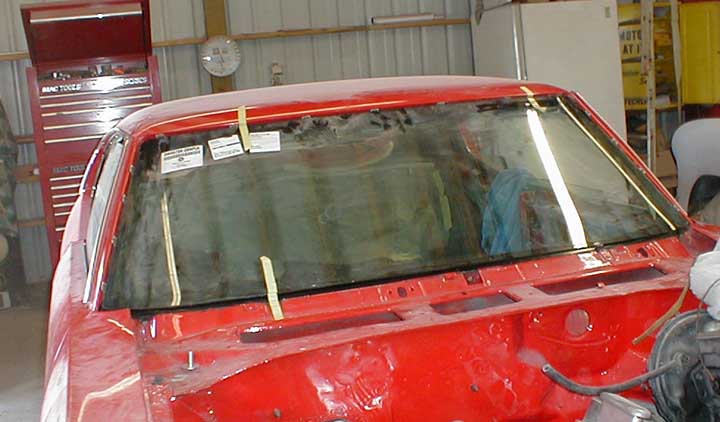 Set the glass in with a helper.You might try putting it in without the Butyl a few times to get the hang of it because once you set it in it will be a Big Pain to take it out if its set wrong . With the glass in its time to back fill with urethane.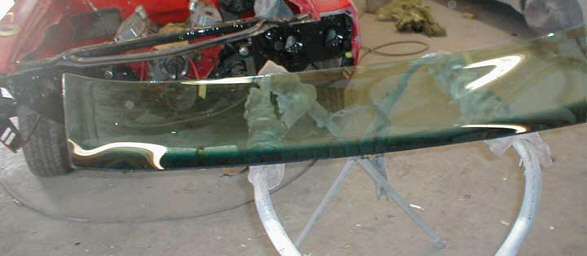 Clean the glass with some thinner before setting it in.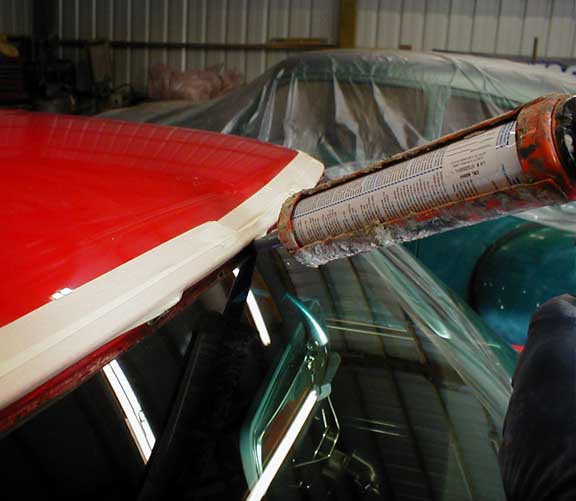 Mask around the glass ( run your fingers on the tape to take some of the sticky off or you might pull some paint off) then back fill with urethane. You want to build a bridge between the pinch weld, butyl tape and glass.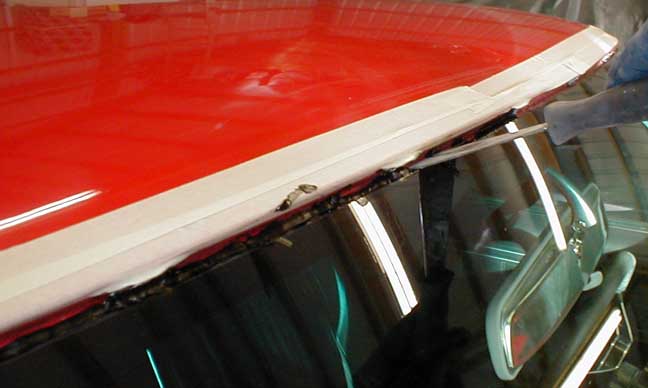 Use a putty knife or paint stick to spread the urethane even. When you think your done recheck and add more urethane where you need to.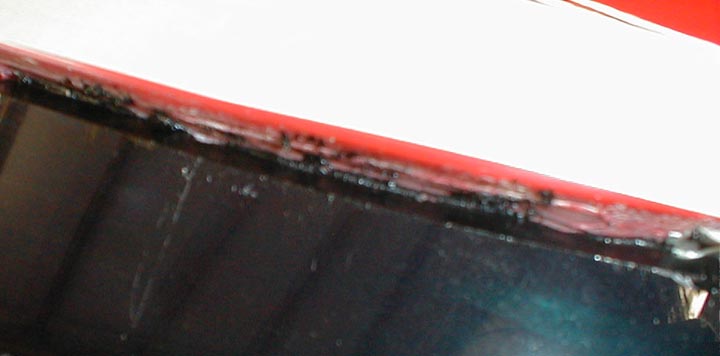 The urethane should cover  the edge of the glass over the tape and to the pinch weld.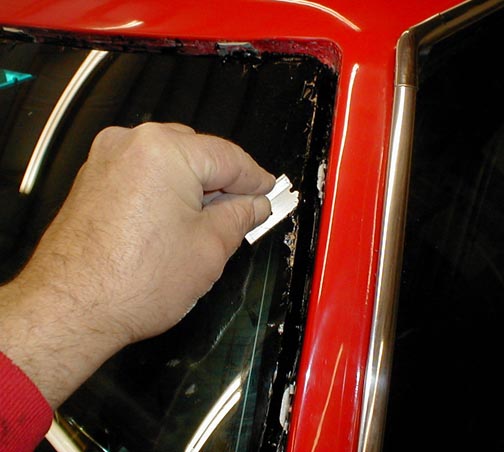 After you've checked for leaks with a hose clean the glass with a razor blade.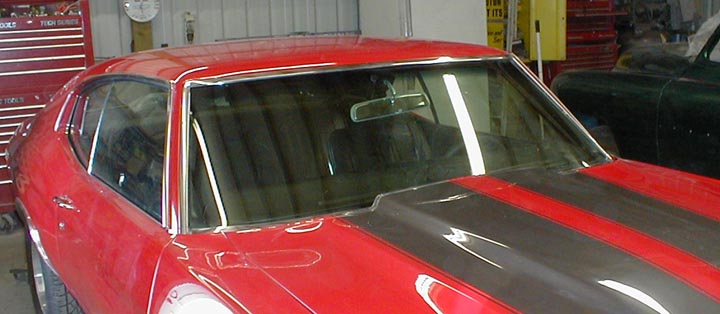 Carefully install your mouldings and its a done deal.