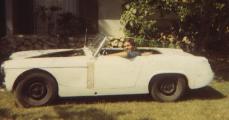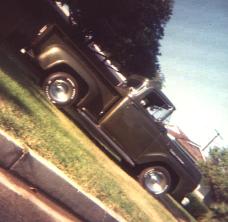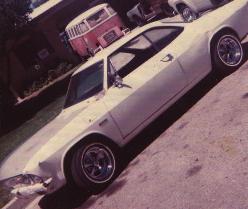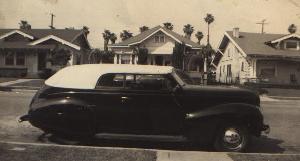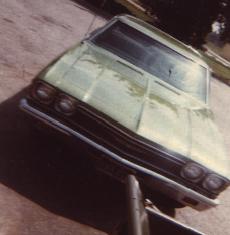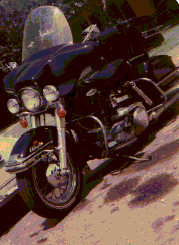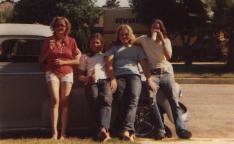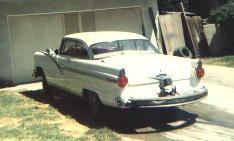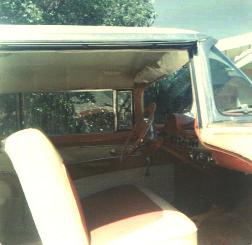 My first car and the first time I did body work, ,an old MG midget I bought from the guy across the street. Can't remember what I paid or what I did with it.

My 60 Ford, I traded a 67 MG for this.I was going to paint this black with red pearl but back then I never painted anything I owned.

Corvair's were turds when I owned this  and they still are.

This was my Dads car. It had a chopped carson top on it. He always told me he was going to save it for me.b He didn't , thanks Dad.

I used to paint these kind of cars all the time. Now they're collectables.

This was a friends Harly, I painted black with blue pearl. He also had a  nice black 57 Chevy Hardtop.

My Mom, The Body Man, The T-Bar Man and The Truck Driving Man ( the Good,the Bad  and the Ugly) enjoying a cold one and bugging the neighbors.

I bought this 56 fairlane for 50 bucks. It was a nice car , I sold it for $75.00.