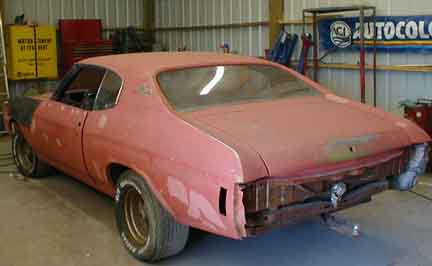 This is my new project a 70 Chevelle. It has a decent body, buckets with console and a muncie 4 speed. I hope to put a big block in it.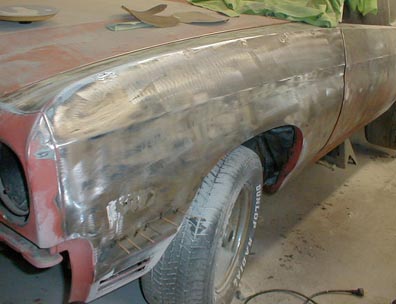 Starting the body work , stripped the fender of paint pulling a small dent with studs ( makes no holes )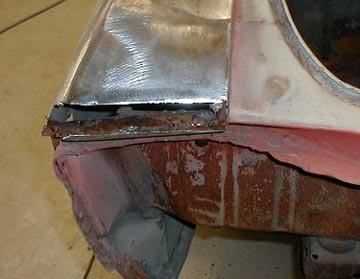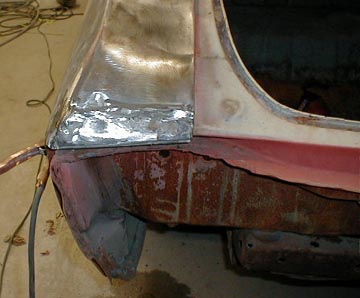 Found some rust , left rear quarter panel. Here I've cut it out , will sandblast inner rust and treat it with Por-15. I made a piece to fit the hole and welded it up.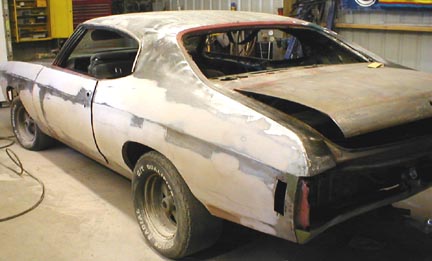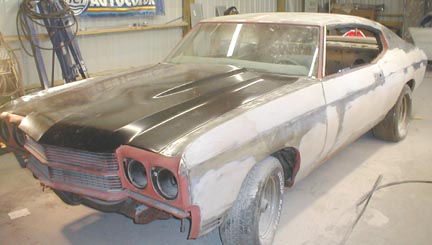 These pictures show the left fender and door almost ready for primer. When I'm doing a nice paint job I always put a skim coat of bondo over most of the panels even thought this body is nice and straight. I also put a cowl hood on and its all lined up ready to fix a few dents.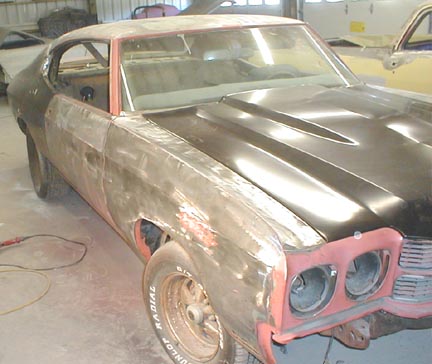 Right side stripped and ready for the body work.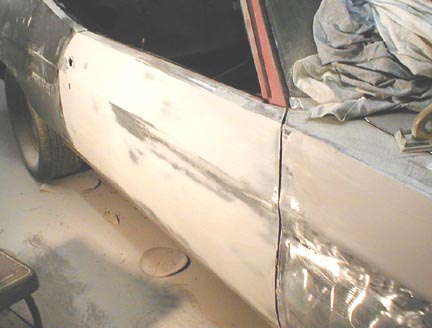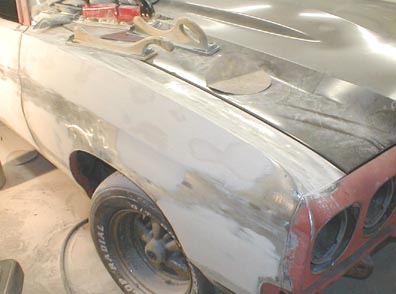 Fender and door ready for primer, all the body work is sanded down to 150.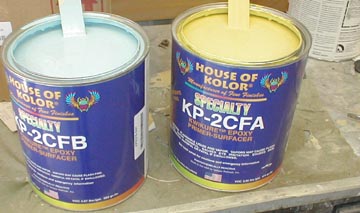 I'm using House of Color Products on this car. Yellow and Blue make Green.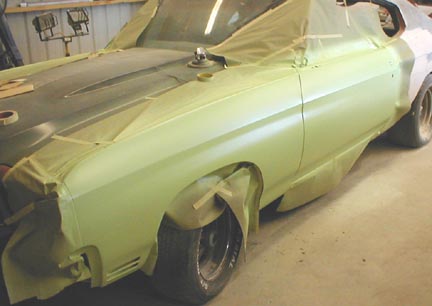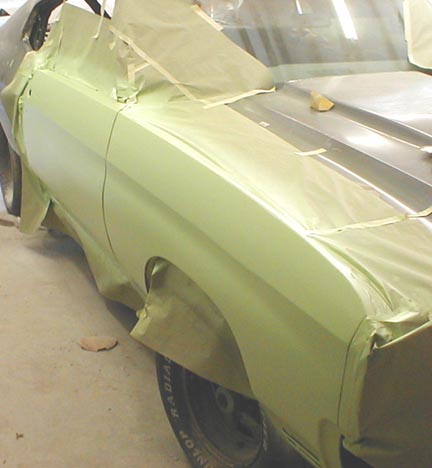 Primered, now I'll work on the roof and quarter panels.