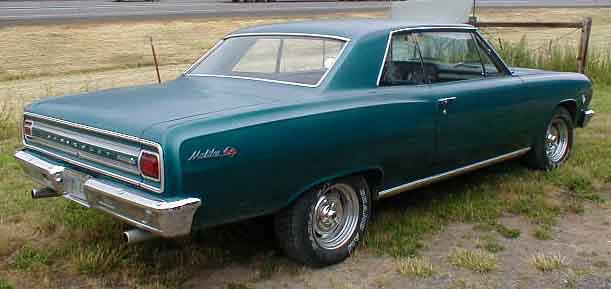 A 65 Malibu SS I had before I painted it Yellow.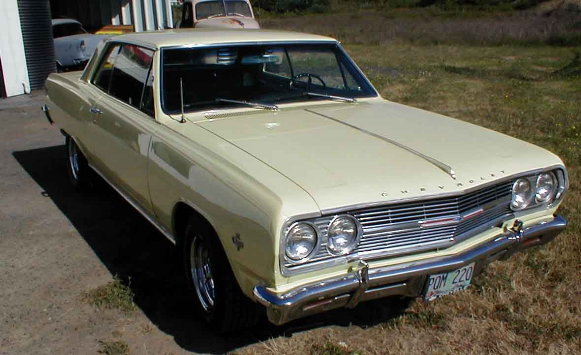 Its Yellow, 65 G.M. code Y.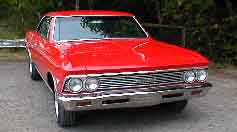 2 66  Malibu's, the black one had a 4 spd. , the red was auto.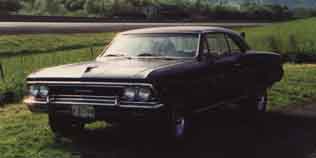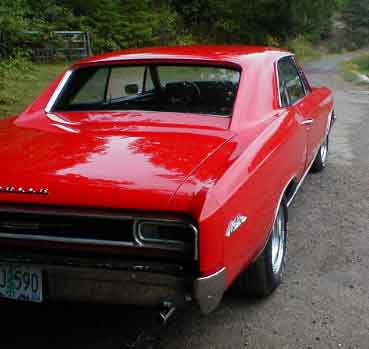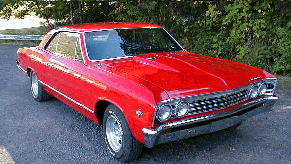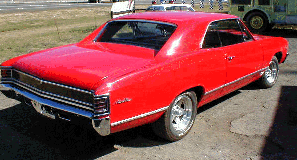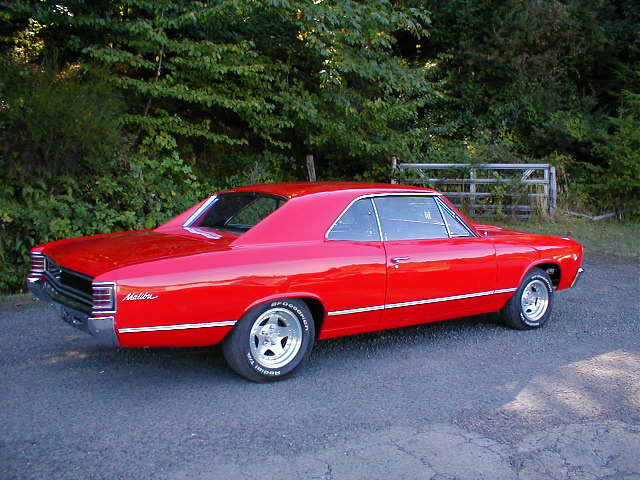 67 Chevelle, I use "Hot Red" on all my cars when I paint them red.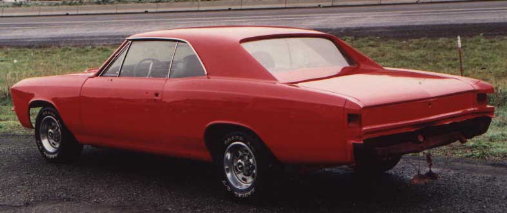 A friends 67 I painted early 90's, big block 4 spd.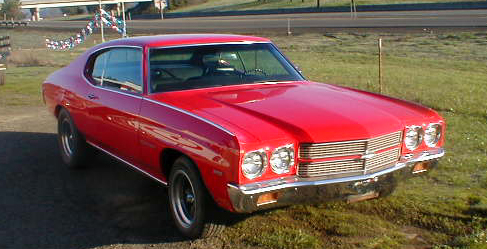 70 Chevelle, and yes its 'Hot Red". Its ready to sell (2/02).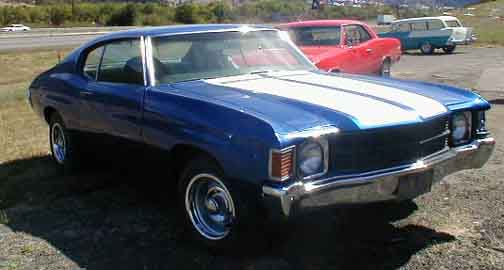 71 Chevelle painted Viper Blue.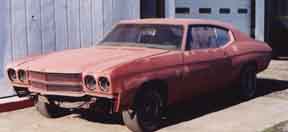 My next Project , a 70 Chevelle. I want to keep this one . I'll put a big block in front of the 4-spd.