Lower 70 Chevelle Hinge Pin Replacement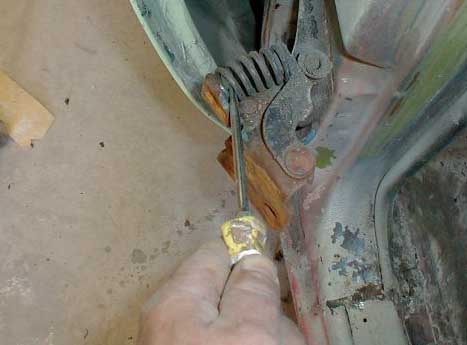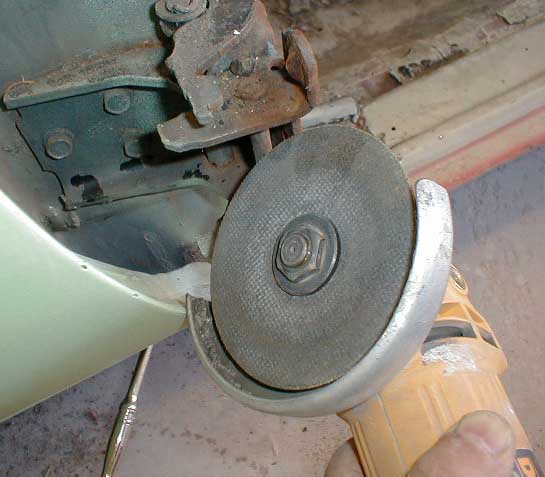 This pin was split at the end ( from the factory) which holds it in place so you need to cut it.A hack saw would work also.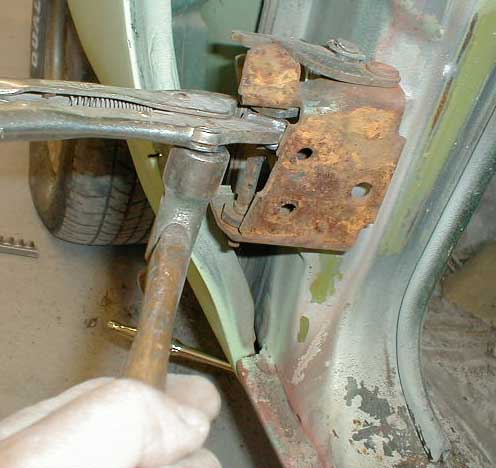 I use vise grips to loosen and drive up the top half of the pin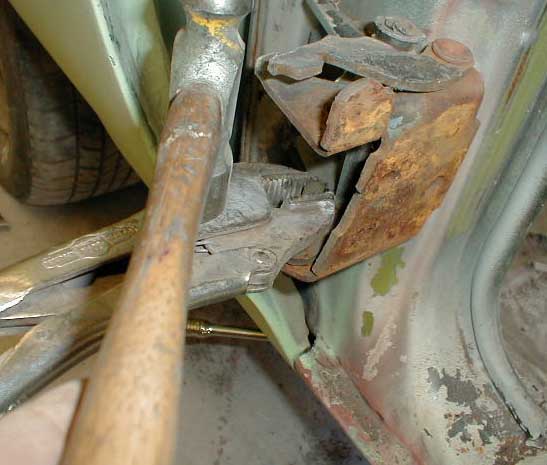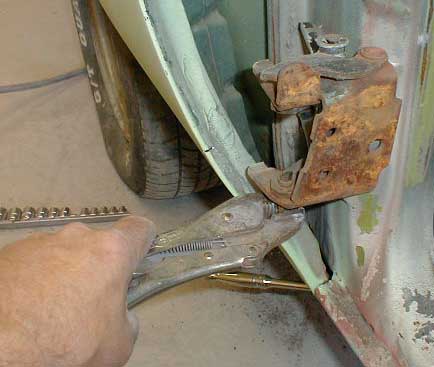 Once it moves far enough I move the vise grips to get the pin out.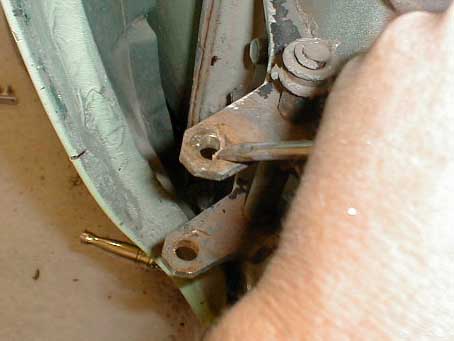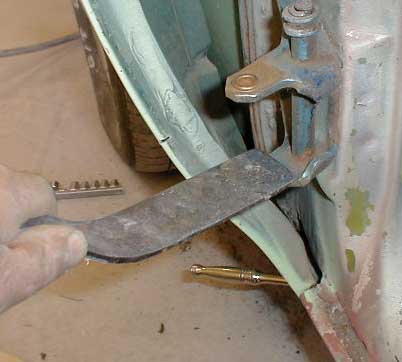 Make sure bushings go in even and all the way flush.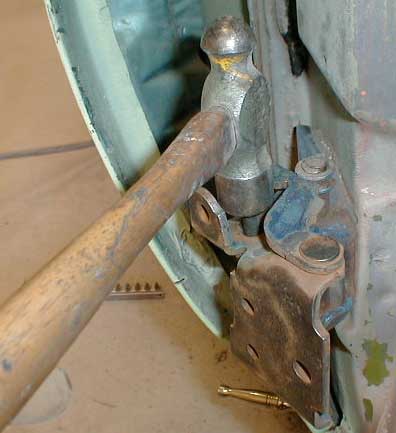 A little grease and align pin and drive it down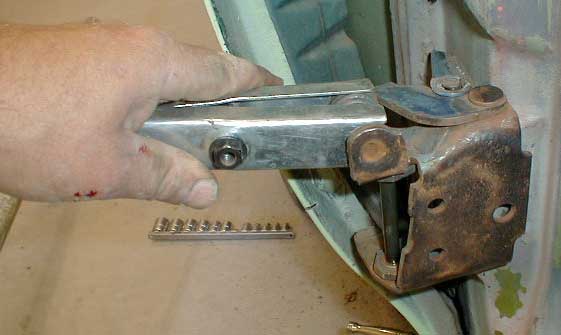 This is the fun part if you don't have one of these spring compressor, installing the door spring.  You'll have to use a screw driver, just make sure you get it in with the door off, its a pain with it on.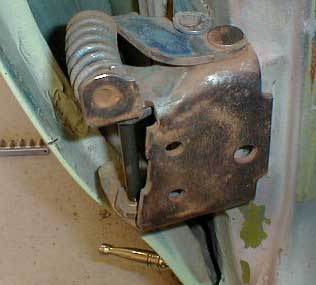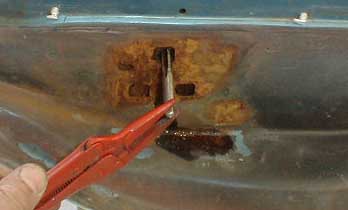 Clean the threads, bolts also. It makes putting the door back on easy.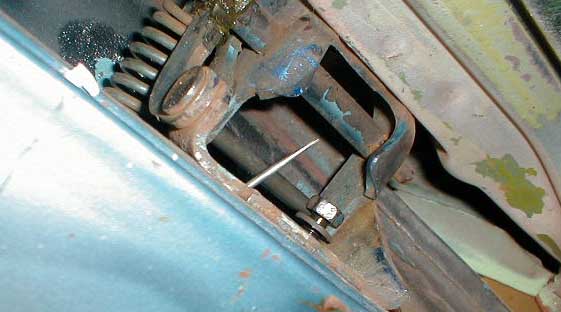 Once you get a bolt in you can align the rest of them with a small screwdriver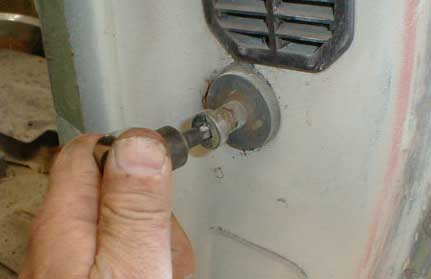 Remove the striker bolt before you align your door.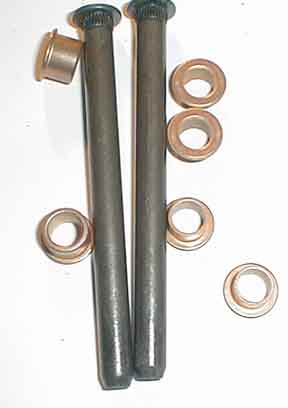 We sell these bushing kits for $9.99, enough for one door and comes with (2) larger1/2 inch bushings in case your hinge holes are wallerd out ( meaning you waited to long to repair them and the holes are too big)