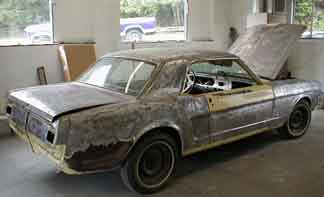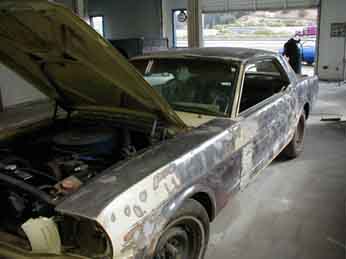 This mustang gets a complete makeover.

The owner took it apart and will put it together. I will  take the front and back glass out before it's painted.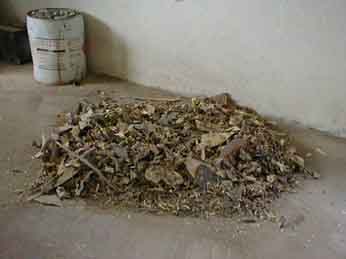 Hey Chuck, does this look like 3 coats of Paint?

              Thats one big pile of Paint!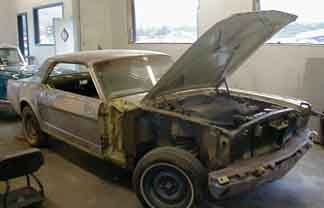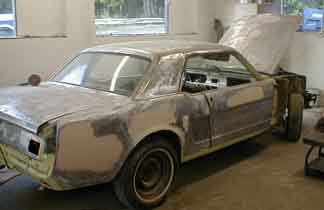 The fenders came off to fix leaks in the cowl. Body work is getting started.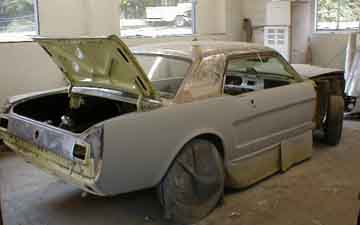 Projects like this take a while, but we are  making some progress.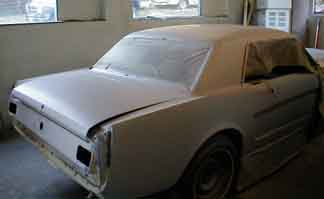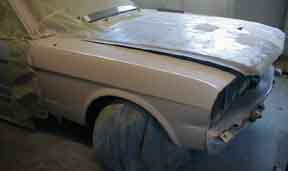 Work is slow but sure, the roof ,deck lid and right fender  are primered.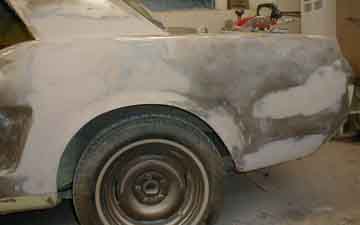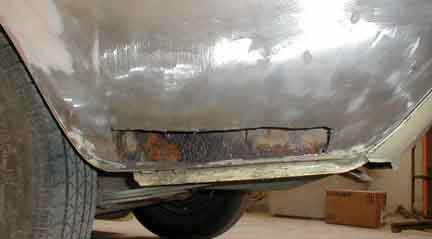 Found more rust in the left quarter, treated the inner panel and welded it up .                                        This panel is ready for primer.