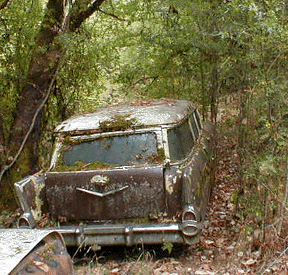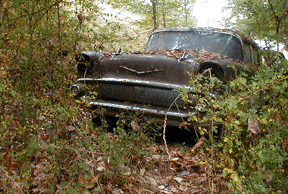 THIS 57 4-DOOR WAGON IS IN GOOD CONDITION  IT EVEN HAS A BUICK GRILLE. IT SURE COULD                  USE A BATH.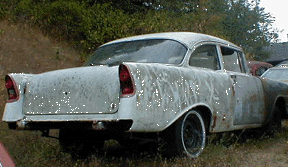 THIS 56 COULD BE RESTORED, IT NEEDED CHROME AND INTERIOR. THE     BODY WAS IN GREAT SHAPE.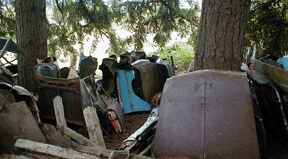 NEED ANY PARTS FOR YOUR 55,56, 57 CHEVY? THESE PARTS WHERE RUSTING AWAY HIDDEN OFF A             FARMERS FIELD.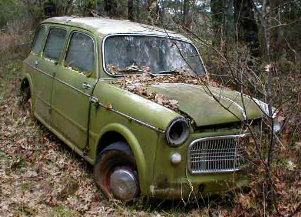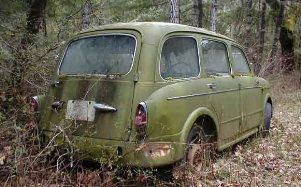 Does anyone know the year of this Fiat? It's kind of a cool car, check out how the doors open. I wonder how many Clowns could fit in it.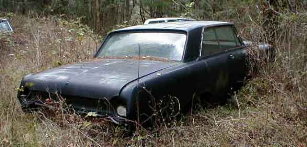 This 62 Ford has a perfect body. It's all complete, I'm trying to find the owner and              see if he will sell it.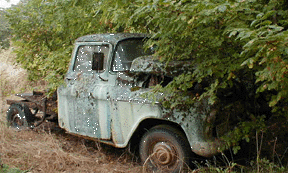 THIS 55 CHEVY HAS LONG BEEN        FORGOTTEN.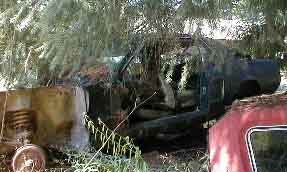 THIS 67 MUSTANG HAS SEEN SOME BETTER DAYS.