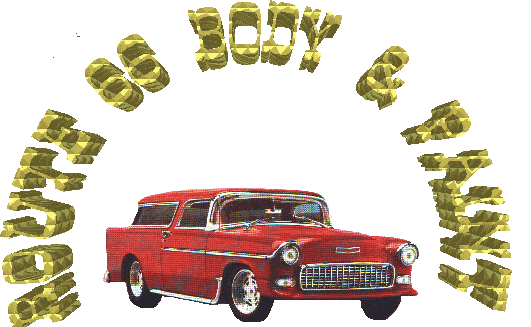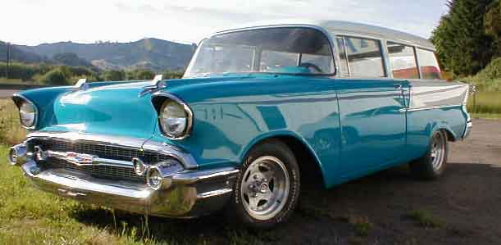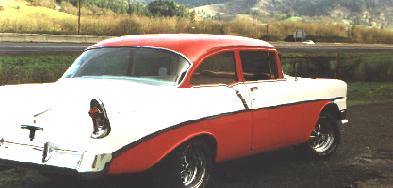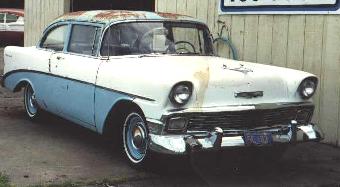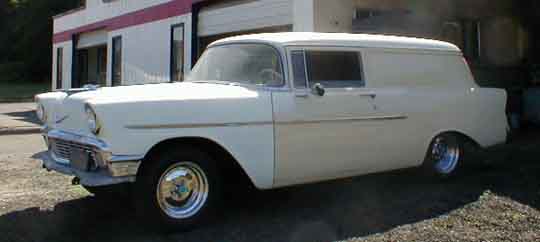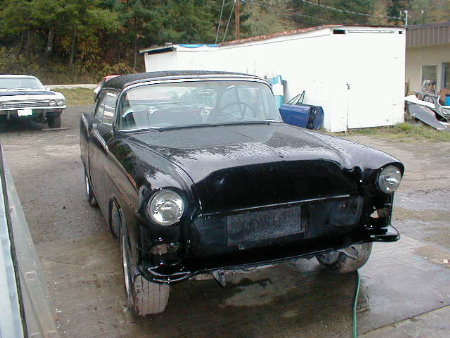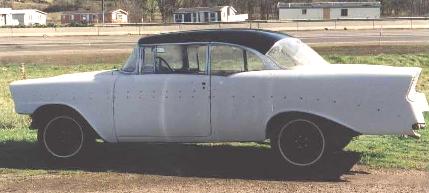 Route 66 Body Paint,route 66,1955 Chevy, 55 sedan,1956 Chevrolet,56 chev 210,57 chevrolet,1957 hardtop, sedan delevery,pictures classic cars,Pictures, Photos custom autos,bel air, Auto repair, body Repair,Custom Paint,restoration, Restoration

This is my latest project, a 57 150 2-dr wagon . We painted it a custom turquoise and white with pearl. 350 V-8 auto power brakes and lots of new parts, a great driver.

I painted this 56 chevy  with single stage Urethane. The owner put new chrome and polished stainless trim and new Weld Wheels , it really looks good.

Click here to add your text.

I did this 56 Chevy back in 94, it took a year to do. I sold it before I could drive it. I  was driving along I-5 and spotted a real clean 56, when I caught up to it  the turned out to be this 56,  boy it looked good.

A nice 56 I bought in Cottage Grove Oregon for $2,000. It had a great body and good chrome, I just blew the old Paint off with my air hose , fixed a few small dents and painted it, it doesn't get any easyier.

My next project if I don't sell it first. A rare sedan delivery. It has nice upholstery and a good body so should be quick  if I ever get the time.

55 Hardtop I painted for a friend. He has owned it for over 20 years. I got  cash and a 67 chevelle for the work, he's going to put it together.

This was a nice 56 hardtop. I let a friend use my shop to paint it and I buffed it out. He got all new chrome  from Danchuk to finish it off.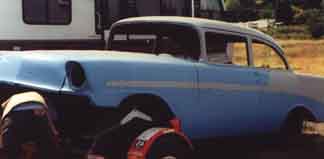 I bought this 56 Body just to sell. I did the body work primered it and sold it.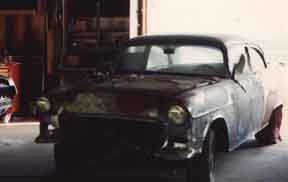 A 55 Chevy getting a make over, stripped and ready for the body work.