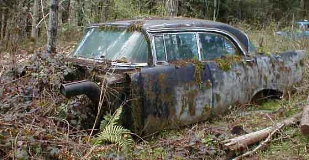 CThis fine 57 4 door needs a fender, I think.ick here to add your text.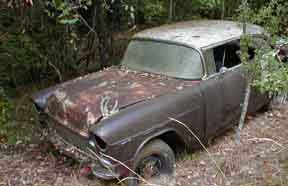 A 55 chevy post, it needed a quarter panel when parked.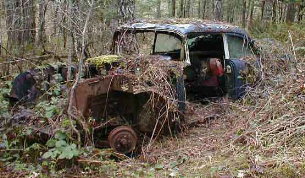 Of course this 55 could use a door and a fender here to add your text.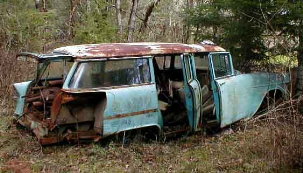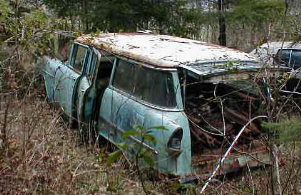 Lost deep in the forests of Southern Oregon there are many abandoned, lost and forgotten classics.From 55 chevys to the unknown, this page has pictures  of  their final resting place, waiting for that right someone to come                            along and resurrect them back to their glory.

55 chevy , 56 chevys, 57 CHEVY,route 66, route66 body paint,ROUTE 66,62 ford 62 FORD,soutern oregon, roseburg, roseburg Orgegon,69 mach 1, mustang, chevelle, 66 Chevelle, 66 malibu,fiat,pictures classic cars, photos autos,eugene Or., Eugene, auto parts,auto repair, CLASSIC FORDS, 57 hardtop,

A little bondo and paint and this 55 wagon will be as good as new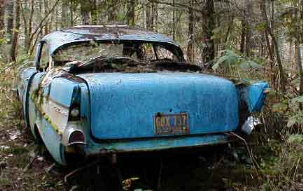 Some wax,,,,, a couple of headlamps and you'll be ready for the cruise.